Oxford/Orion FISH Adopt-A-Shelf program
Here's your chance to 'own' a part of the pantry
Have you ever thought about what your favorite isle or product might be at your local grocery store? You don't have one, you say? You never thought much about it? Well, here's a chance to not only have a favorite isle or product, but also to take some responsibility for how your favorite product looks on our pantry shelf.

It's part of a program called Adopt-A-Shelf. It is open to individuals, families, churches, community groups, businesses and just about anyone interested in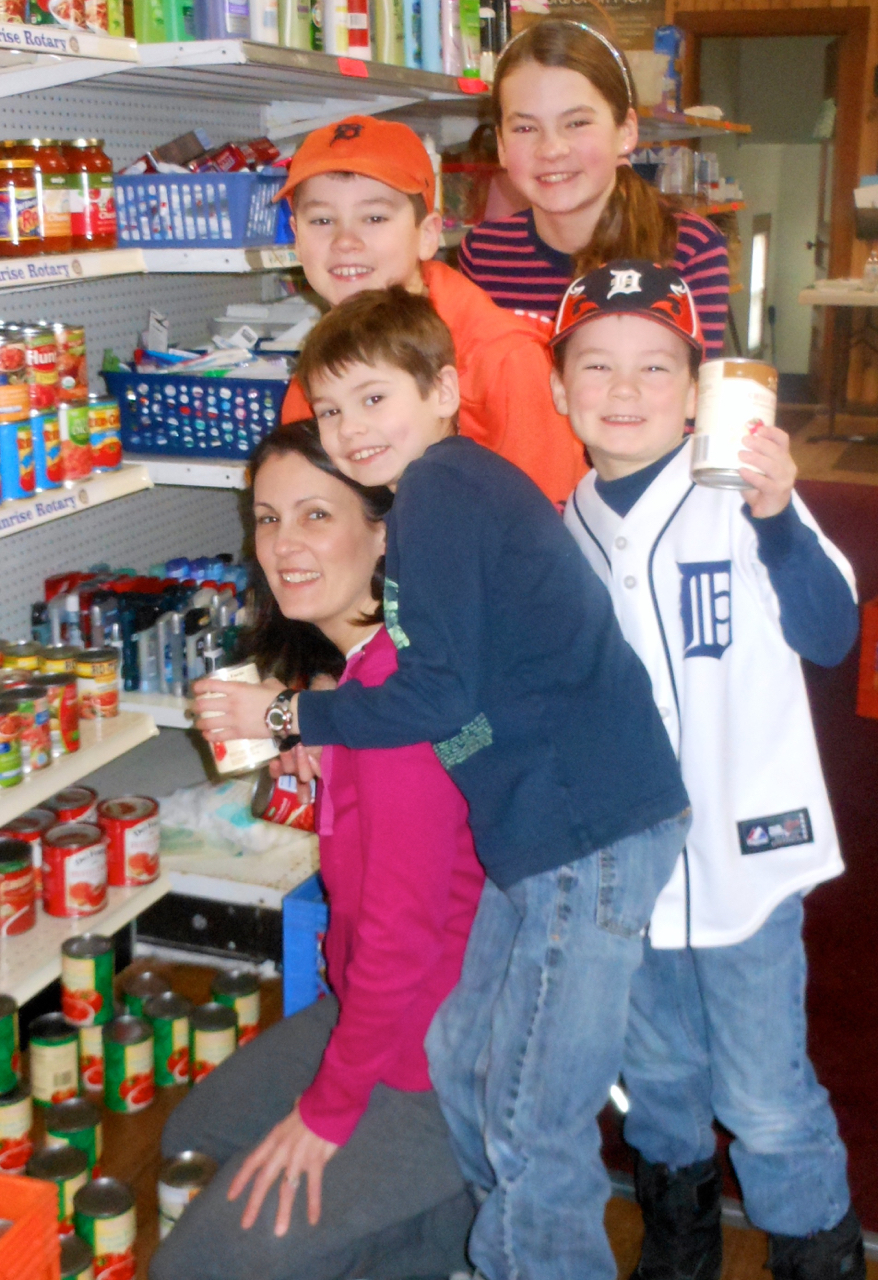 helping to dress up the pantry and make it as pleasant a shopping experience for our clients as possible.

Since it began a few years ago, the program has definitely added to the appearance and selections available for our shoppers. Individuals and families of all sizes benefit from the care and attention Adopt-A-Shelf donors are giving to "their special part" of the pantry.

Pantry contact Julie Howald has been reviewing and updating our records on the products and shelf space currently cared for by this special group of volunteers. The products and donors currently a part of the program include: after-school snacks, Max and Ellie's Snack Shack; applesauce and jelly, New Hope Church; broth, Fleischer's Broth-A-Palooza; cake and frosting, The Cake Corner; canned fruit, C&C Fruit Stand; cereal, Ulatowski family; feminine products, Oxford/Orion FISH office and pantry volunteers; Jell-O and pudding, Alexander family

(photo)

; mac and cheese, Pack 233 Stadium Elementary; Manwich, Ann and Don; Miracle Whip/mayo, Oxford Rotary; paper products, Oakwood Community Church; pasta-dry, Girl Talk; potatoes boxed/bagged, "A Notre Dame family - Go Irish"; shampoo/conditioner, Winowiski and Darling families; spices, Real Living John Burt Realty; toothbrush and toothpaste, Lake Orion Family Dentistry; and white beans, Zoe's Bean Corner.

If you'd like to join this special group of volunteers and "own a piece of the pantry,"
call Julie at 248/628-3933 and she will go over the list of shelves and products that are available for adoption.
You can either purchase the product, deliver and
stock it on the shelves, or donate funds for your item to be purchased
and shelved by our dedicated pantry volunteers. We would give
you a call when your item(s) are low.
Also, you can decorate your shelf as you might like, or simply have us put a label on your shelf with your name and any other design or information you might like us to use.
And it is all Tax Deductible!
So please consider calling us at 248-628-3933, or emailing us at
oxfordorionfish@gmail.com, and we'd be happy to see if we can help you "own" your own part of the pantry.
Help us feed the hungry in our community one shelf at a time.