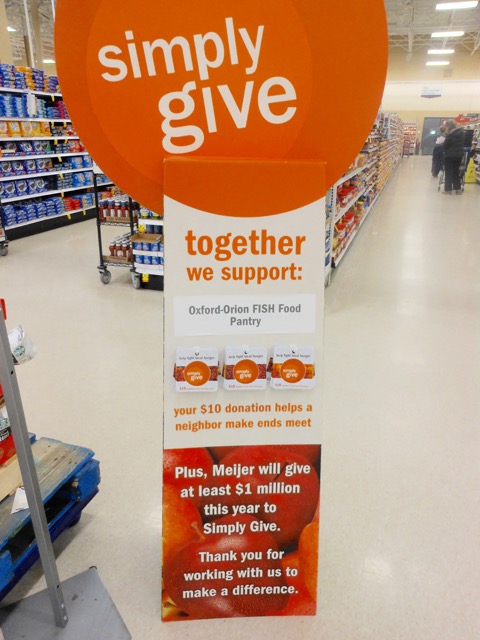 On behalf of our hundreds of monthly pantry food shoppers, our deepest and most sincere thank you goes to Meijer for the gift of the company's Simply Give program.

The program has become one of our most important fundraising efforts and has made possible a significant increase in the amount and quality of food selections we have been able to offer to needy individuals and families in our community.


In the words of FISH Treasurer Randy Gower, "The Meijer Simply Give
program is one of our most important sources of income. The gift cards not only help us keep our pantry shelves filled, but they allow us to offer food items and selections to our clients that we might otherwise not be able to offer. It allows us to put higher quality and more nutritious items both in our pantry and in the kitchens and
refrigerators of many needy families. The Simply Give cards truly make a difference."
You are a true gift to our community, Meijer Corporation. Thank you.