Meijer Simply Give Campaign Underway until Sept. 16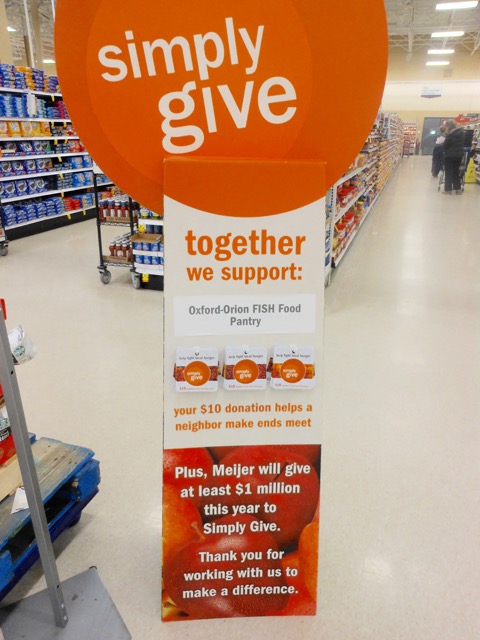 The Meijer Simply Give campaign is currently underway. It ends on Saturday, Sept. 16. Contributions made by Oxford Meijer shoppers during the campaign will be matched by Meijer, doubling the dollar impact of all card purchases to help fight local hunger.

Cards purchased on Friday, Sept. 1, or Saturday, Sept. 2, will be double matched by Meijer, turning a $10 Simply Give card purchase into $30 in funds for FISH to use in helping local residents who are struggling to feed their families.

"This is a big deal," said FISH Treasurer Randy Gower. "It's our major fundraising effort of the year. The funds we receive will help us keep our pantry shelves well stocked for the nearly 400 individuals who depend on our pantry food offerings for their meals every month."

The cards can be picked up at any of the kiosks in the store and then scanned at the check-out lane or service desk for any amount. No additional purchase is necessary.